Positive Training for Positive Results
Healing for All Beings offers private and group dog training as well as Healing Touch for Animals sessions at Cobber's Pet Pantry.
Classes use reward-based training and focus on building the relationship between dog and handler. Relationship building encourages learning and communication to take place outside of the class setting and helps to enhance communication, respect, and bonding. Melissa tailors her guidance and instruction to what students want to learn and limits classes to five or fewer dogs to ensure that participants get one-on-one attention.
Healing Touch for Animals can be a supportive and reliable aid for any species. HTA is an energy therapy that accesses the energy centers (chakras) and helps to return them to balance. This allows the body to begin to relax and to ease into normal functioning. It aligns with the will of the animal and can be useful for maintaining wellness or dealing with injuries, illnesses, training/behavior issues, euthanasia and end of life care.
For more information, you can reach Melissa at www.HealingForAllBeings.com

Behavior Modification
We use positive reinforcement to correct behavioral issues such as barking, digging, jumping up, biting, chewing and other dog and puppy problems.

House Breaking & Potty Training
Our professional trainers can train dogs to eliminate in litter trays, potty pads, or outdoors.

Puppy Training
Help your puppy to develop critical social and obedience skills, plus you can get all your important puppy questions answered!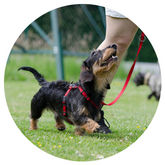 Beginner Training
Our obedience system is based on fun engagements that build focus. A great introductory class that teaches simple cues like sit, come and stay.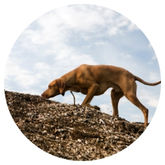 K9 Nose Work Training
Nose work is a great activity for dogs of any age. Engaging for both you and your dog, nose work training is fun and rewarding.
Read What Customers Near Enumclaw Are Saying
We love all our local customers from areas near Snoquera, Greenwater, Wabash, Osceola, Boise, Buckley, Enumclaw, Krain, and more!
Come visit our pet supply store in the Enumclaw, WA specializing in quality food, treats, and supplies for cats and dogs.