Positive Training for Positive Results
We are thrilled to have Brandy from Tails & Trails Pet Services providing training classes here at Cobber's Pet Pantry! Read below for more information about Brandy and her services offered.
"Hello, my name is Brandy Alonzo. I am the owner of Tails & Trails Pet Services in Buckley, Washington. At Tails & Trails, I offer boarding, pet sitting, dog walking, and training. I am originally from Texas and have resided in Washington State for about 11 years with My husband and our 3 kids. We share our home with our 5 dogs: Genevieve, Scout, Holiday, Alice, and our newest member, Lijah. For as long as I can remember I have had a genuine passion for animals. I worked as a kennel tech in high school, a dog groomer, and now a trainer. Our three kids have inherited that same passion, training and showing their own dogs in the Washington State 4-H dog project. I look forward to sharing this passion with you and your dog in our next round of classes! We currently offer beginner, intermediate and advanced obedience classes as well as A.K.C. STAR Puppy, Canine Good Citizen, and Tricks classes."

Level 1 - Beginner Obedience
Dogs of any age can participate! Learn focus games, puppy aerobics, self-soothing on mats, recall, leash manners, and confidence-building. This class lasts for 8 weeks, with one session per week, and costs $200.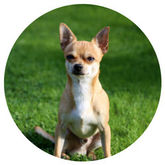 Level 2 - Intermediate Obedience
To enroll in this class, your pup must complete Level 1 training, or received trainer approval prior to enrollment. In this class, we continue building on skills learned in Level 1. We will introduce more focus games, release cues, down with hand sign and on recall, focus work on leash, through distractions, and prep for send aways. This 8-week class meets once weekly for $200.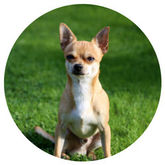 Level 3 - Advanced Obedience
In order to enroll in Level 3 training, your dog must have completed Level 2, or have trainer approval before enrolling. In this class, we continue building on Level 1 and Level 2 skills, and work on off-leash manners with send aways and recalls through distractions. This 8-week class meets weekly for $200.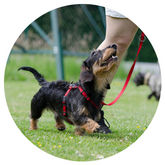 AKC Classes
All dogs, regardless of pure or mixed breed, can earn titles upon testing in the following classes:
Star Puppy
For puppies less than 1-year-old - $165 for a 6-week class.
Canine Good Citizen
Must complete at least intermediate obedience, or be approved by the trainer, for this 6-week class ($165).
Tricks
Dog trick classes are 6 weeks and cost $165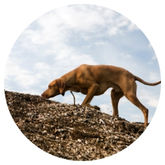 Urban Agility (Parkour)
This fun and the interactive class focuses on balancing, wrap, under, over, and on objects. We recommend completing beginner and intermediate levels of training prior to this 8-week class ($200).
Read What Customers Near Enumclaw Are Saying
We love all our local customers from areas near Snoquera, Greenwater, Wabash, Osceola, Boise, Buckley, Enumclaw, Krain, Enumclaw, Buckley, Black Diamond, Maple Valley, Auburn, Bonney Lake, and more!
Come visit our pet supply store in the Enumclaw, WA specializing in quality food, treats, and supplies for cats and dogs.